HOW THE IRON CHEST MASTER WORKS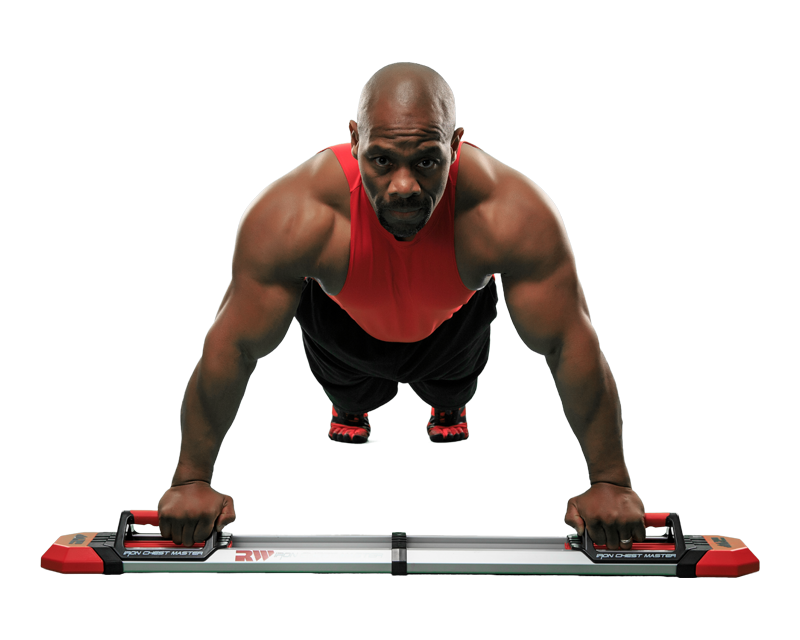 The Iron Chest Master is designed to keep joints protected while maximizing growth of chest, shoulders, triceps, upper back and abs. All the way through the movement from push-up through the peak contraction, your body is stable with no damaging rotation of the wrists or shoulder joints.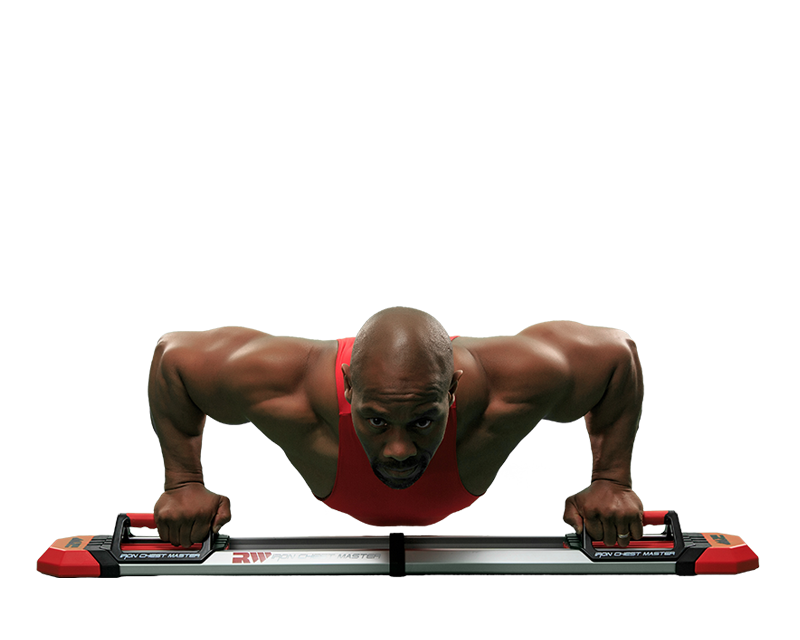 During the push-up movement your upper body will utilize the Power Position ™ which engages 3 joints – wrists, elbows and shoulders. When using the Power Position ™ the body is capable of exerting the maximum amount of force and doing so safely creating more muscle size and strength.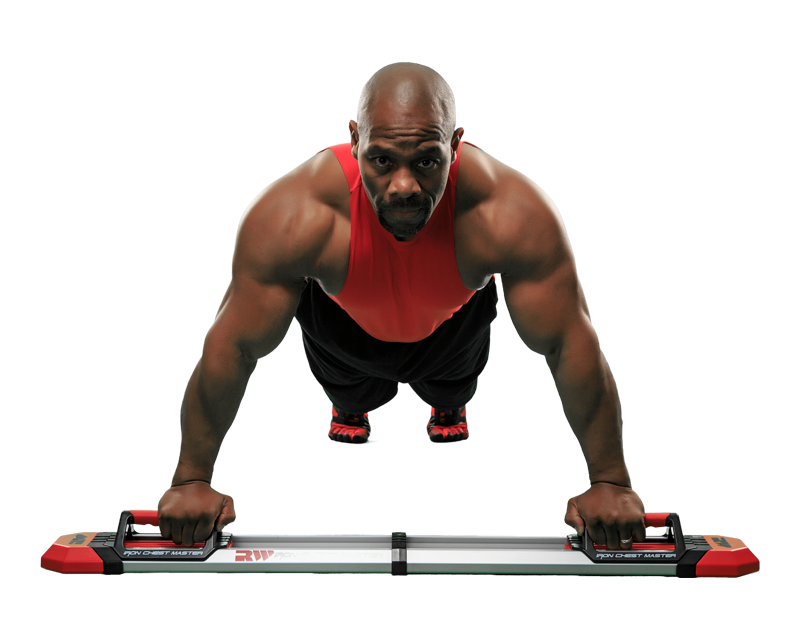 No Resistance – No Results! Muscles respond to resistance. With the Iron Chest Master resistance is applied from two directions – horizontally by pressing in the push-up and vertically by contracting inward using the resistance bands. Built into this machine is the ability to adapt the resistance to your strength level, as your body becomes stronger this machine and the accessories will continue to challenge and grow your body.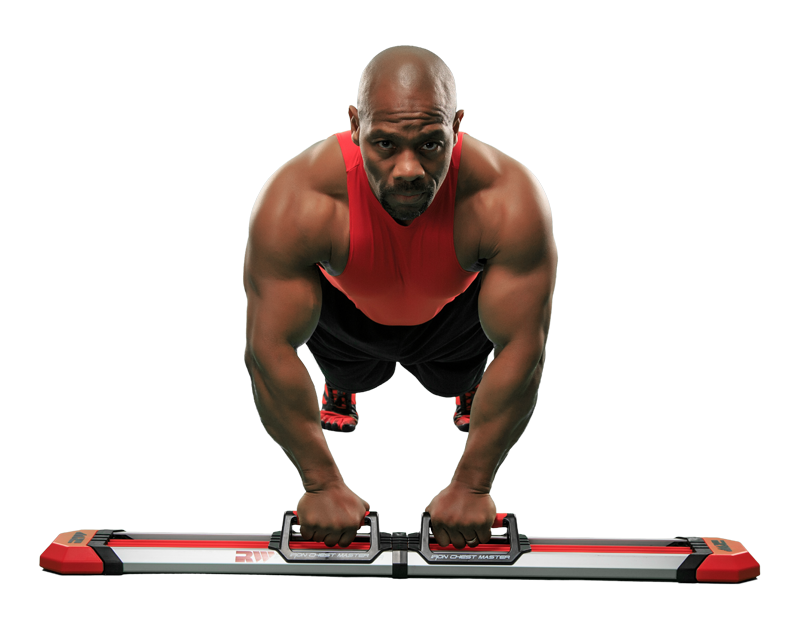 The most effective movement for carving and sculpting the chest is a full range of motion with a peak contraction. With the Iron Chest Master you experience both a full stretch and a peak contraction which maximizes the overall development of the chest, shoulders, and triceps.
36%
Increase sit ups in just 8 weeks
58%
More peak muscle activation than the Bench Press
MORE MUSCLE
MORE STRENGTH
LESS BODY FAT
LESS TIME
GOLD STANDARD OF MILITARY TRAINING
Peak Contraction - The Iron Chest Master has 58% more muscle activation than the Bench Press.

Resistance Equals Results - Adjustable resistance bands increase resistance on the squeeze allowing your workout to scale with your gains.

Fully Adjustable - Protect joints and build muscle safely with adjustable hand grips for different arm lengths.

Stores Easily - The Iron Chest Master can replace a bench, cable machines, and dumbbells and it fits under your bed or couch.
Iron Chest Master® Fitness System
ADD TO CART