Build the perfect chest
High quality precision machine
Combines 6 upper-body exercises in one
Complete upper body work-out
IRON CHEST MASTER
HOW THE IRON CHEST MASTER WORKS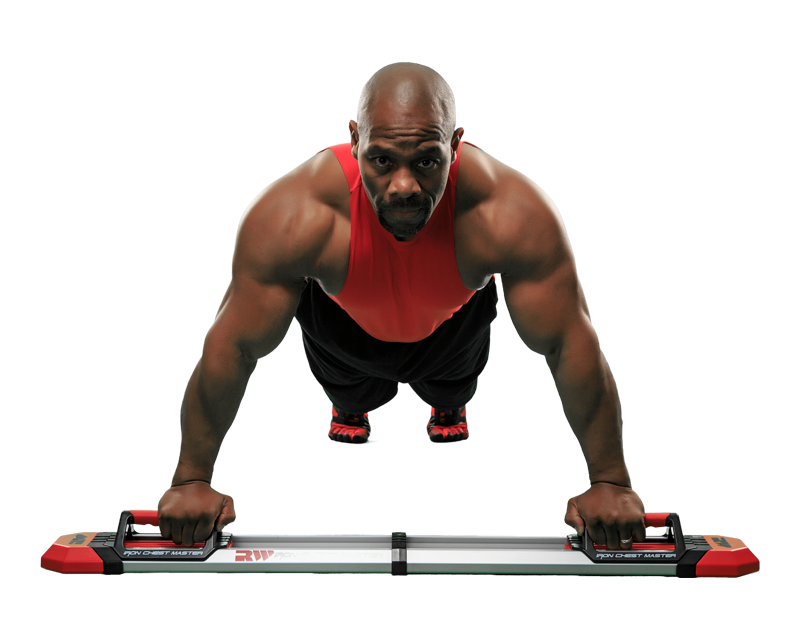 The Iron Chest Master is designed to keep joints protected while maximizing growth of chest, shoulders, triceps, upper back and abs. All the way through the movement from push-up through the peak contraction, your body is stable with no damaging rotation of the wrists or shoulder joints.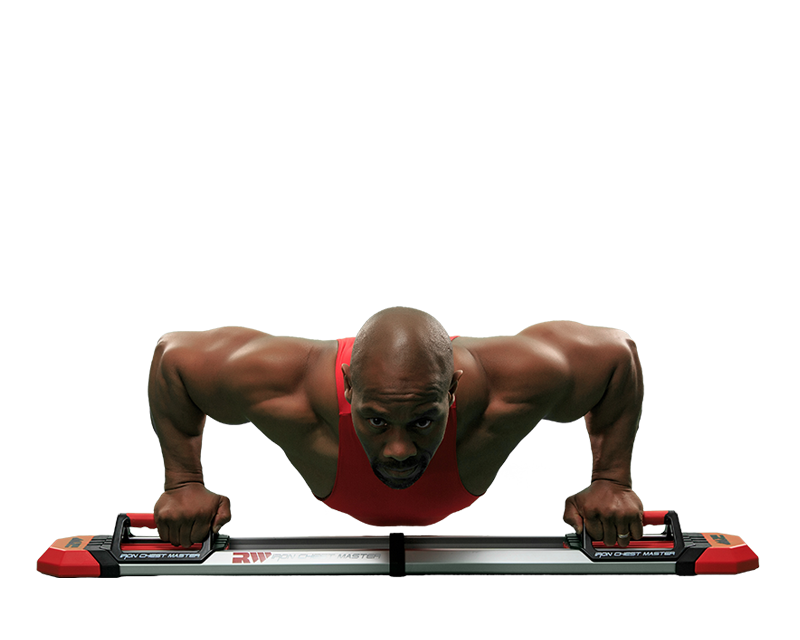 During the push-up movement your upper body will utilize the Power Position ™ which engages 3 joints – wrists, elbows and shoulders. When using the Power Position ™ the body is capable of exerting the maximum amount of force and doing so safely creating more muscle size and strength.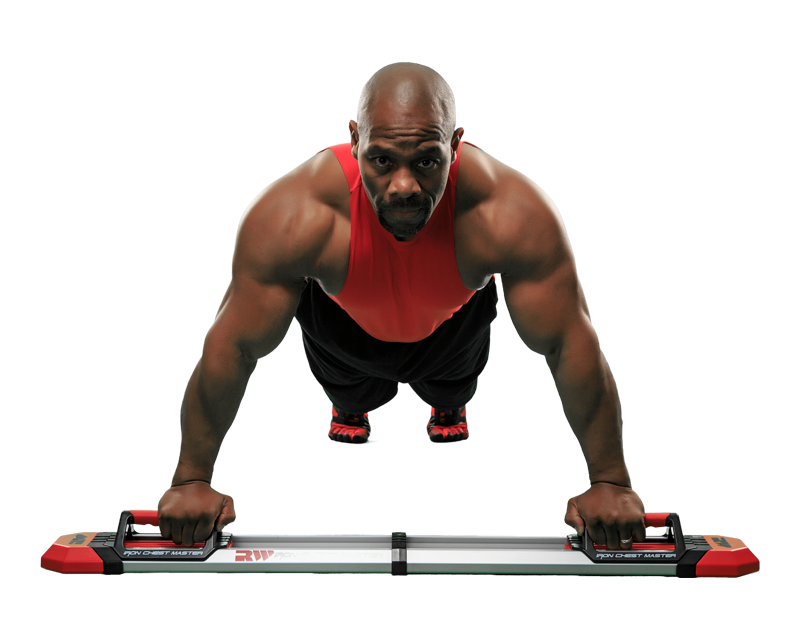 No Resistance – No Results! Muscles respond to resistance. With the Iron Chest Master resistance is applied from two directions – horizontally by pressing in the push-up and vertically by contracting inward using the resistance bands. Built into this machine is the ability to adapt the resistance to your strength level. As your body becomes stronger this machine and the accessories will continue to challenge and grow your body.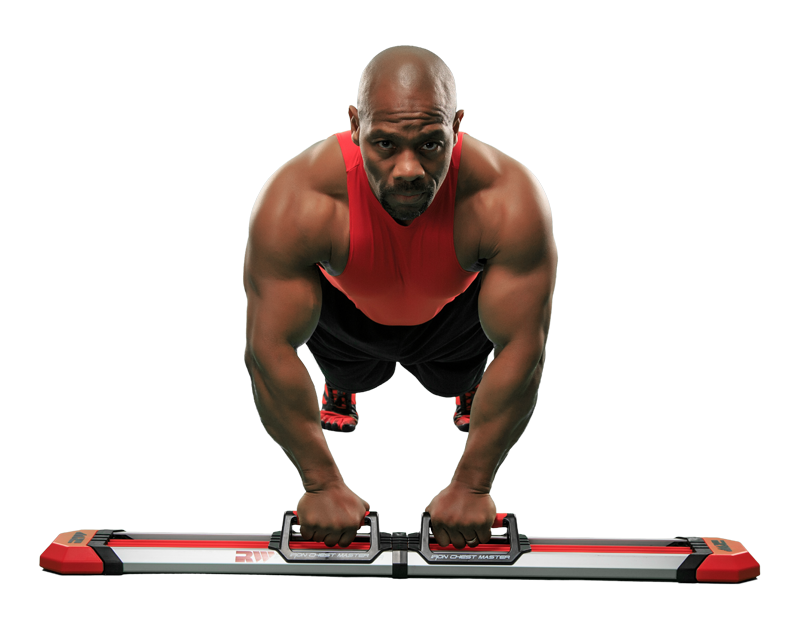 The most effective movement for carving and sculpting the chest is a full range of motion with a peak contraction. With the Iron Chest Master you experience both, a full stretch and a peak contraction which maximizes the overall development of the chest, shoulders, and triceps.
BUILD YOUR CHEST. CARVE YOUR ABS. SCULPT YOUR BODY.
Designed by 21 time World Champion, Ron Williams, the Iron Chest Master is a patented design that creates the coveted V shape by building a strong chest, sculpted shoulders and arms, and carved abdominal muscles in just minutes a day!
SINGLE APPARATUS
FOR YOUR DREAM UPPER BODY
Chest
Biceps
Triceps
Shoulders
Upper Back
Abs
BUY NOW
Hurry! Only 147 Units Left Under This Promotion
BENEFITS
More Muscle

More peak activation than the standard push up and bench press.



More Stability

Places your body in the Power Position. Isolates your muscles for maximum growth and keeps your joints protected from injury.
Built to Last

Built with tough metal and premium materials so your machine lasts for years to come without worrying about wear and tear.



Made for You

Whether you are an Elite Athlete or just have a desire to look fit, the Iron Chest Master is the perfect fitness system to meet your needs.
FEATURED ON
Excellent
I really am enjoying my Iron Chest Master.
2 thumbs up.
Great product that creates a good chest burn...
Amazing Machine
This machine truly engages every fiber of the pectorals. The bands offer significant resistance. And it fits perfectly under the couch for storage. I couldn't be happier!
I like it.
I used it yesterday for the first time and it was a great addition to my chest and arms routine.
BUY NOW
Hurry! Only 147 Units Left Under This Promotion
★Iron Chest Master Reviews